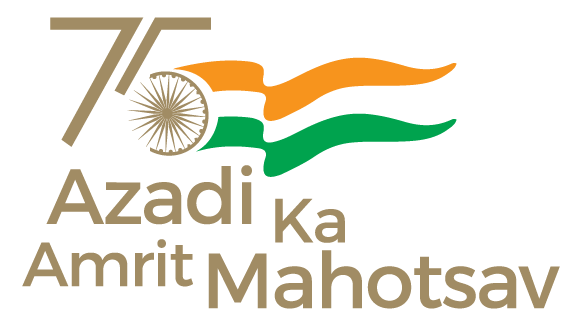 "India-Africa ties drive South-South cooperation to build a multi-polar world order, more responsive to the aspirations of developing countries"
Posted On: 28 MAR 2023 1:53PM by PIB Delhi
India will continue to work with African nations to promote regional security, foster stability and enhance the defence capabilities together. This was stated by Raksha Mantri Shri Rajnath Singh during the first edition of India-Africa Army Chiefs' Conclave organised on the sidelines of 2nd Africa-India Joint Exercise 'AFINDEX' in Pune, Maharashtra on March 28, 2023. The Conclave was attended by Chief of the Army Staff General Manoj Pande and Chiefs & representatives of 31 African nations, along with other civil and defence dignitaries.
Shri Rajnath Singh reiterated India's commitment to provide support to African partner-countries in all defence related matters, including capability enhancement of their Armed Forces, to ensure their economic growth and social development. He emphasised that the full potential of a nation's progress can be realised only when its security is ensured.
"We believe that preservation of individual human rights such as the right to life and personal liberty, right to employment, right to livelihood, etc. are dependent on a strong and effective state apparatus which can ensure the Rule of Law as well as promote economic growth & social development. Development can only take place in a safe and secure environment. Though many of us have come a long way since our independence, there are many African countries where the capacity building of state systems is still a work in progress," the Raksha Mantri said, while emphasising the need to build robust state structures which can cater to the needs and aspirations of the people.
India has been at the forefront of providing training to the Armed Forces of African nations and equipping them with necessary skills to face the security challenges of the 21st century. The training programmes cover a wide range of areas, including counter-insurgency operations, peacekeeping, maritime security and specialised training in new domains such as cyber warfare and drone operations. It also encompasses training civilians in areas such as disaster management, humanitarian aid and medical assistance. A large number of African Countries' Armed Forces personnel continue to visit India for training in different areas.
The Raksha Mantri added that the Joint Exercises between India and African nations provide an excellent opportunity for the Armed Forces to learn from each other and promote interoperability. He termed 'AFINDEX' as a reflection of India's continued focus on African nations to develop capacities and enhance mutual capabilities. "As maritime neighbours linked by the Indian Ocean, our cooperation in maritime security & hydrography and countering terrorism & extremism will be essential for regional peace and prosperity," he said.
Shri Rajnath Singh described capacity building in terms of defence equipment and platforms as another critical aspect of India's military cooperation with its Africa partners. He invited the African countries to explore Indian defence equipment and technologies to fulfill their security needs. "India has emerged as a leading defence exporter in recent years. A defence manufacturing ecosystem has been created here which has the advantage of abundant technical manpower. The Indian defence industry can work with you to fulfil your defence requirements. With the aim to empower our African friends to indigenously meet their defence requirements, we are also committed to sharing our expertise and knowledge in defence manufacturing, research and development," he said.
Elaborating further on the India-Africa ties, the Raksha Mantri stated that "we are united by the common goals of eradicating poverty, achieving sustainable development, promoting peace & harmony and improving the quality of life of the people." He added that this partnership drives the South-South cooperation to build a truly multi-polar world order which is more responsive to the aspirations of developing countries.
Shri Rajnath Singh pointed out that the people of India and Africa together represent a third of humanity, a demographic dividend which has to be used wisely. He called for turning this huge human resource into an engine of growth and development. "Many African nations have the fastest rate of growth of population in the world. As per some projections, by 2050, there would be one African, out of every four people in the world. Therefore, if humanity has to develop, Africa has to develop. Today, Africa is today home to more than a billion vibrant people, with more than two thirds of them under the age of 35. If this human capital is supported with the right opportunities, it will become the growth engine for not just Africa, but also for the entire world," he added.
The Raksha Mantri described relative technological backwardness as one of the most important causes holding the developing world from high economic growth rates. Stating that new and emerging technologies provide an opportunity to leapfrog this gap, he extended India's expertise in digital and clean & green technologies for the benefit of African nations. He made special mention of India's achievement of financial inclusion of the entire citizenry through Unified Payment Interface (UPI), describing it as a Financial Revolution. He also stressed that the exchange of ideas and practices will be two-way and India is keen to learn from the experiences of its African friends.
The India-Africa Army Chiefs' Conclave was structured on the central theme of 'Africa-India Militaries for Regional Unity – AMRUT'. It was aimed to strengthen and improve synergy between militaries of India and African nations as part of regional cooperation mechanism.
The Conclave focussed on joint training and defence cooperation amongst the nations to evolve an institutionalised framework in order to enhance collaboration in the fields of joint military training, execution of peacekeeping operations; besides promoting Indian defence industries. It is a major landmark in deep-rooted defence ties between India and African nations, thereby enhancing regional cooperation